Bat Talk and Walks
Did you know that colonies of migratory bats live under the Yolo Causeway during the summer? Join the Yolo Basin Foundation for a summertime Bat Talk and Walkevent and learn all about these amazing and beneficial mammals.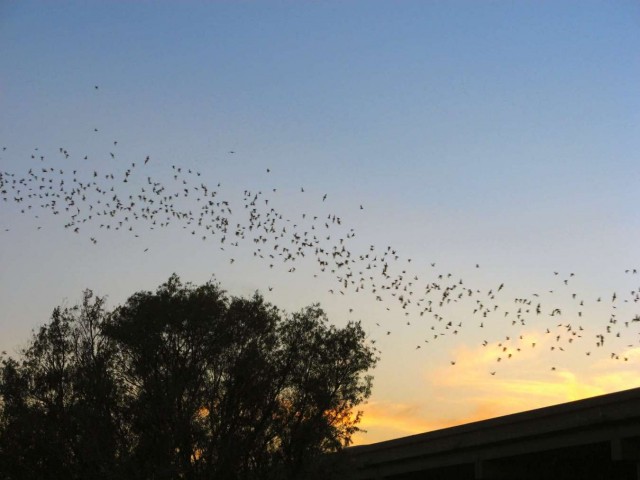 photo courtesy of Barbara Steinberg
Following a 45 minute indoor presentation on bat natural history, the group will carpool out to the Yolo Bypass Wildlife Area to watch the "flyout" of the largest colony of Mexican free-tailed bats in California. The bats emerge in long ribbons as they head out to hunt for insects for the night. To get to the viewing site, the group will caravan through wetlands and rice fields to an area not open to the public.
The whole experience takes about 3 hours. This is a family friendly event! There is a small amount of walking. Those in wheelchairs or unable to walk may view the bats by car. Please let us know if you have special needs.
Tickets:
You may reserve up to six spots per family. Adults are $14 each. Children 15 and under are free. All reservations are final. Events begin at the Yolo Bypass Wildlife Area Headquarters. Click here for directions to our Headquarters.
Friday, December 21, 2018
45211 Co Rd 32B, Davis, CA 95618